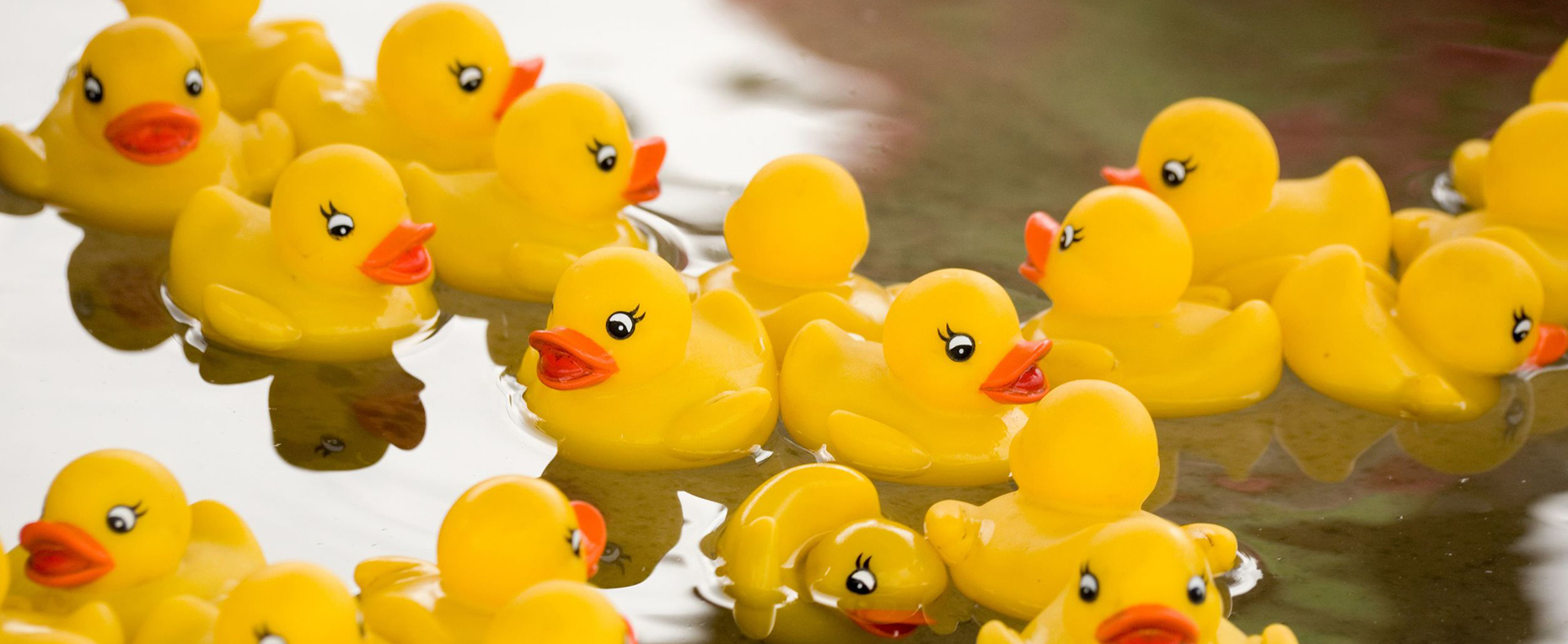 The Ocean Community Chamber of Commerce has many ways your business can help support this great event.
1.
You can become a Duck Race Sponsor!
Without the generous support of our sponsors this event would not be the success it has been for all these years. There are many different levels of sponsorship available, and we are more than happy to help you choose one that will help you reach your marketing goals! You can choose from these sponsorship options:
Dynamo Duck ($1500)
,
Distinctive Duck ($500)
,
Lucky Duck ($250)
,
Friend of the Duck ($75)
. Click here for a summary of sponsor benefits associated with each level and a sponsorship form.
2.
Sponsor a Corporate Duck!
Every year right before the main duck race we hold a special race for corporate sponsors. Only 150 ducks are entered into this race and one lucky duck will win the grand prize of $1,500 in cash! The Corporate Duck Entrant Fee is $150. All corporate duck races will be listed by company name in the event program distributed in the Westerly Sun and in the "Thank You" ad in the Chamber newsletter, distributed to 800 members. Try your luck at winning the Corporate Duck Race. You can download a Corporate Duck Sponsorship form here.
3.
You can Donate a Prize on behalf of your business to the Duck Race.
4.
Sponsor an Individual Duck for $5
.
Please email our Events Manager, at the Ocean Community Chamber Foundation for information about sponsoring the event, or for any additional information.